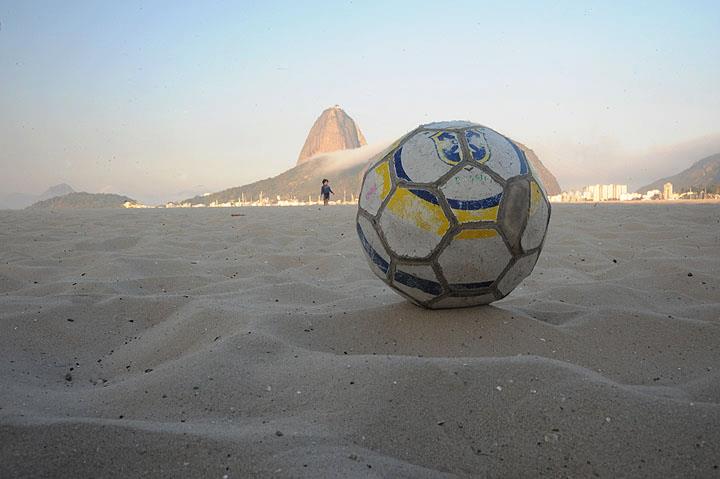 Brazil has won the FIFA Confederations Cup, on their own turf, in a prelude to the World Cup in 2014 and Olympic Games in 2016. I admit that I am not a football fan but was intrigued by a few things coinciding during the tournament and how the matches gave graphic displays of how vast a country Brazil is.
Brazil is the fifth largest country in the world by both population (193 million) and geographical area.  It is the largest country in both South America and Latin America and the largest Portuguese speaking (lusophone) country in the world. My graphic displays comment is about the geographical size and the consequential changes in meteorological conditions.  The semi-final between Spain and Italy (winners first) was played in Fortaleza in 98% humidity and temperatures around 30 degrees.  Not untypical conditions on the equator.  In comparison the final, between Brazil and Spain, was played in Rio de Janeiro in pleasantly warm conditions with a breeze blowing in from the South Atlantic. The tournament never travelled further south than Bela Horizonte and so the full contrast and expanse of Brazil was not experienced. Even so the area covered would account for a continent elsewhere.
The background to the tournament was also interesting. It was played against a backdrop of mass protests in the major cities. One such protest was organised to coincide with the Final of the Confederations Cup.  These protests are reported to have their origins in rising bus fares and the rising costs of staging the next World Cup and Olympic Games. While the news broadcasts showed some disturbing street clashes, these never seemed to interfere with the competition.  To me this showed a canny approach to protest – do it when the world is watching but don't spoil the opportunity to make money on the international stage.
There is now only one year to go before Brazil begins its hosting duties for the two biggest shows on earth.  On the evidence from the Confederations Cup it is in promising order and will naturally welcome visitors from around the world.  For those visiting they will see only a glimpse of the immense country and its cultures but will nonetheless not fail to be impressed by the contrasts as they move around this nation.
Just to finish on a football note: Brazil has now won the last three consecutive Confederations Cup competitions and has won a record breaking five World Cups.  They have lost only one international match in Rio in the last 60 years (that was to Uruguay in the 1950 World Cup final) and no team has ever won the Confederations Cup and then gone onto win the World Cup in the following year. What are the odds this time?
Mar 30, 2020

Category:

News
Comments: 0